Master Hairstylist, Colorist, Bridal Updo Expert, Weddings, Editorial Stylist
Janice Allen is a Master Hairstylist, Colorist, Bridal Updo Expert, Weddings, Editorial Stylist located at Pastiche Salon
2110 Merchants Row # 2, Germantown, TN 38138
(The Merchant Row shops are located right behind Saddle Creek South on the corner or Poplar Avenue and West Street)
Call 901-767-7419 to reach Janice and to find out more about making an appointment with her.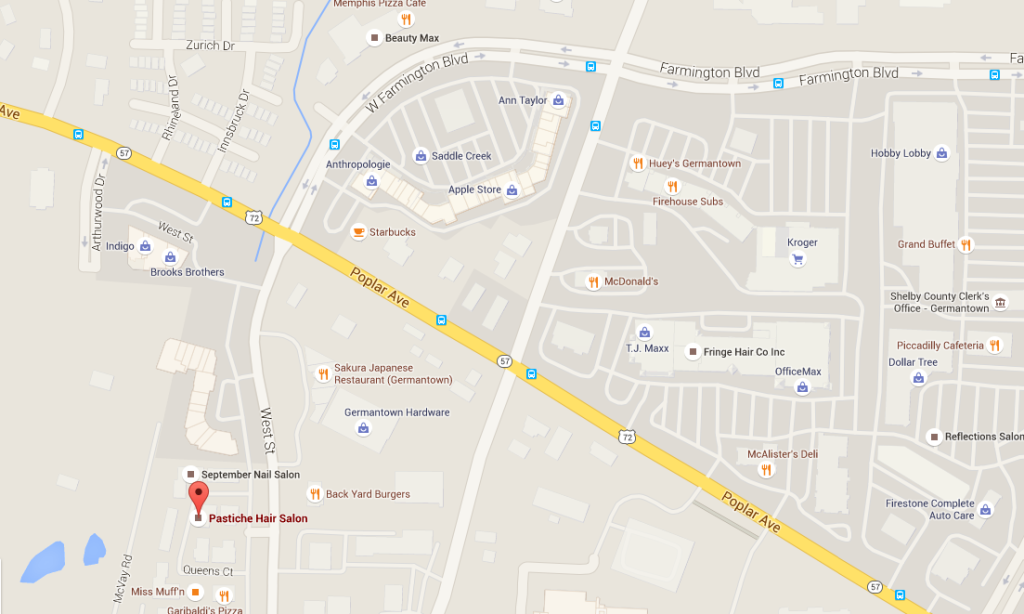 Janice Allen's Daily Working Schedule
It's easy – Make your appointment online or call 901-767-7419 now! Online booking is available 24 hours a day / 7 days a week 
(Text me or call at 901-489-1555 if you have any problems or can't find a time that you need and I will try to squeeze you in within a few days.)
If you want hair color services follow these instructions:
  Book a color service first.
  Then, skip 30 minutes so that your color has time to process.
  Last, book either a haircut or style to finish your appointment.
Standby List
If you would like to be on Janice's STANDBY LIST, just fill in the request form, that will automatically email me with the details. Or call me at 901-767-7419 I may be able to work you in the same day, so please get on the list.
Master Hairstylist, Colorist, Bridal Updo Expert, Weddings, Editorial Stylist.
Brides! Bridal services by Janice Allen for your wedding day. Janice is well known for her amazing bridal updos. She's the official hairstylist for Southern Bride Magazine, and she has worked on the magazines fashion photo shoots for over 10 years creating some of the most incredible editorial hairstyles in the South. 
Janice creates hairstyles to fit your wedding style, from BoHo to Classic, French Braids, Long Styles, and Bridal Hair Extensions. Janice is an award winning master stylist with Aveda, and she's currently the style educator for Laveii Haircare Brands. 
Janice is also a Master Colorist and Master Hair Cutter. She's been trained by the best hairstylists in the world, is an Aveda Master Stylist, and her clients all agree that her haircuts are magical. Her hair color techniques and beautiful, from all over base color, to foil highlights, to balayage creative color.
Janice's work has been featured in fashion magazines around the world, Inspire Magazine, Passion Magazine, Salon Today Magazine, Southern Bride Magazine and more. She's an artist with a passion for beautiful hair.
Speaking of Southern Bride Magazine, she's styled their shoots on location in Key West, Puerta Vallarta Mexico, Charleston, New Orleans, Asheville, Memphis, Seaside Florida, Mobile and many more cities. Janice works right here in Memphis at Pastiche Salon in Germantown Tennessee.
Janice Allen has been a licensed cosmetologist for over 20 years, she's got wonderful clients that keep her busy every week. She's fun loving, full of smiles, and cares deeply for every family that she sees. Her professional approach to her business is inspiring. Janice is down to earth, and always has some fun stories to tell about her travels, her family, her adventures and her faith.
Call Janice for an appointment. Janice is usually booked weeks in advance, but she works in clients daily. For hair color, hair cuts, and "color to go" be sure to contact here by text, phone message or book online. She offers pre wedding consultations, pre wedding practice sessions, and day of wedding hair support.
Master Hairstylist, Colorist, Bridal Updo Expert, Weddings, Editorial Stylist